HoT Virtual College Tutors
Arpine is teaching Digital Literacy (Module #1), she is a consultant and tech enthusiast. For the past few years she has worked remotely out of Armenia for a few international startups managing operations and finance. Most recently, Arpine has been managing UNDP Armenia's Kolba Jobs digital platform aimed at promoting remote and freelance employment opportunities for the rural youth.
Lilit is teaching Digital Literacy (Module #1), she is a university professor and new media specialist with a PhD degree. She is a journalist by education, but since her start of the career has worked in various roles such as managing translations, education development, SMM, Quality Assurance, as a manager and a team lead. After becoming a mom, she started to work remotely for an international media company, combining it with family duties and lecturing.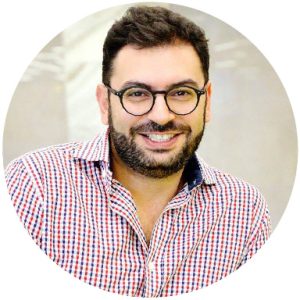 Sergey Tantushyan is teaching the Communication Literacy (Module #2) and Entrepreneurship Literacy (Module #7)
Sergey Tantushyan is a Professor, business case writer and education administrator holding 15 years of deep proficiency in partnership, communication and management consulting. He has top management experience at different projects of IdeA philanthropic foundation: world's longest ropeway, Aurora humanitarian initiative, and United World Colleges Dilijan. He has established a number of educational programs, including Career Orientation and Communications programs, has provided over 200 trainings to corporate clients having 12 years of teaching and training experience in the subjects of Communication, Managing People and Organizations, Competitiveness and Strategy.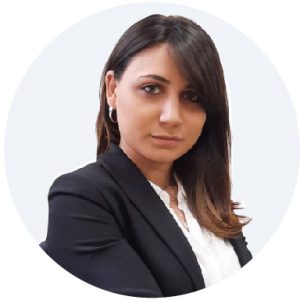 Tatev Harutyunyan is teaching Communication in Foreign Language (Module #3).
Tatev is the director of Republic LLC. She is a TEFL certified ESL, EFL instructor with over 5 years of experience of teaching GE, BE, ESP, TOEFL iBT. She is engaged in education organization activities, teacher training and creating curricula for various educational programs – both insourcing and outsourcing.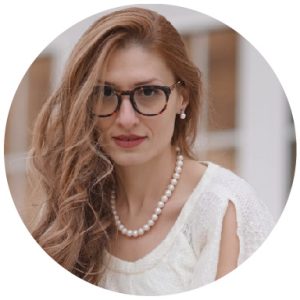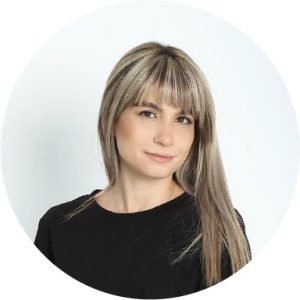 Armenuhy Hovikimyan is teaching the Financial Literacy (Module #4)
Armenuhy Hovakimyan is currently holding the position of Deputy Secretary General in the Federation of Euro-Asian Stock Exchanges. Armenuhy is experiencing the management of a multicultural environment covering Europe, Asia and Mediterranean Basin countries. In the past she was a part of Armenian capital market with more than 15 years of experience at Armenian Stock Exchange and NASDAQ OMX ARMENIA. She is in the financial sector with a particular direction of capital markets. Armenuhy holds a PMP project management certificate, is a member of the Project Management Institute and the Armenian Institute of Directors.
In addition to economics, she is also interested in negotiations and psychology. Armenuhy conducts professional courses on economic and project management topics.
Mariam Elibekyan is teaching Legal Literacy (Module #5)
Mariam is Partner at JUSTUS Law Firm. She has a portfolio of advisory on legal matters in Civil Law, Administrative Law, Procurement Law, Intellectual Property Law and Labor Law.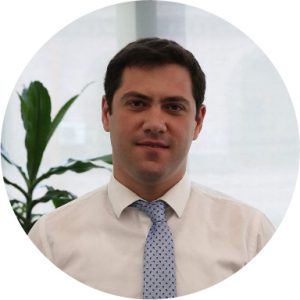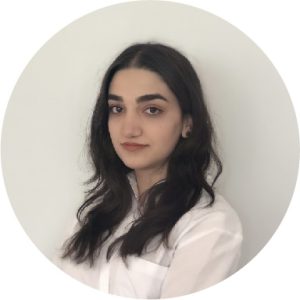 Davit Amiryan is teaching Legal Literacy (Module #5).
Davit is a legal professional with over 8 years of extensive experience with strong emphasis on business law. His professional interests extend towards corporate finance, tax law (including international tax law), Labor Law, etc. He has dealt with a number of complex legal matters trying to suggest innovative and atypical solutions during his career.
Susanna Grigoryan teaches Legal Literacy (Module #5).
Susanna is a junior lawyer assisting in daily legal support of the clients, engaged with Justus Law firm.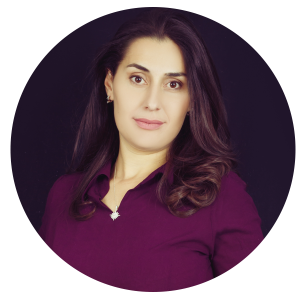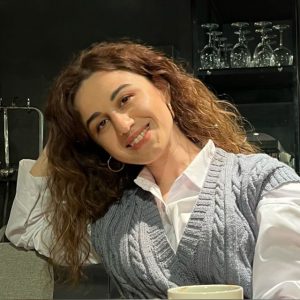 Ani Shaljian is teaching Hospitality Fundamentals (Module #6).
Ani has more than 12 years of experience in the field of tourism in Ukraine, Armenia and Georgia. In 2014, Ani founded the ArmenTrip travel company, which is an inbound tour operator in Armenia, and has hosted more than 2,000 tour groups to date. One of the achievements of ArmenTrip is that it has a loyal customer base of 30% who return to Armenia for the third or fourth time.
Since 2020, Ani has been actively supporting the development of social entrepreneurship in Armenia, particularly by providing education and mentoring for women starting small businesses in Armenia (SEAG, Principles of Development NGO).
In 2022 the organization was co-branded and became Horizon Travel Tour Operator, it expanded its activities, added the direction of outbound tourism, the organization of author's tours to Southeast Asia, founded a travel club and the Arzak social project.
Ani Martirosyan teaches Hospitality Fundamentals (Module #6).
Ani is an art critic by education. He has been working in the field of aviation for 7+ years, first in the airport check-in department, then as an airline representative receiving hundreds of passengers daily. This work is extremely stressful, but it is an excellent school for orientation and action in emergency situations.
Since 2016, Ani cooperates with Armentrip and Horizon travel organizations as a tour manager and sales specialist.
Ani loves to travel and collects notebooks from all the countries she visits.
Competitive Selection of HoT Virtual College Tutors

The selection of HoT Virtual College Tutors was done through competitive process by publishing open call for field professionals to express their interest and join the project.  Initially we called them HoT Hosts, as throughout the implementation of HoT Virtual College they are hosting youth from differetn regions of Armenia, sharing their knowledge, accomodating students' requests, feedbacks and questions and creating the enabling environment, where youth with different backgrounds receive accessible, free and quality education, which will help them to succeed in hospitality and other related sectors.
As a result, nine professionals have joined the academic track of the program, co-designing multimedia educational material for HoT Virtual College.
COMMUNICATION IN FOREIGN LANGUAGE
ENTREPRENEURSHIP LITERACY