Project Manager
Anush ensures that the project is truly innovative and encourages the development of creative mindset among the project participants. The constantly dynamic work rhythm, regular generation and implementaion of fresh and original ideas are coming to life thanks to her. Anush can mobilise like-minded people around an idea and "infect" everyone with diligence and optimism.
Educational Platform Coordinator
Marusya guides us where to upload all the educational materials, where to download them from, how to enter the online class and meet the professor and teammates virtually. She monitors the progress of each student and ensures that they don't forget to join the classes, do the assignments. She helps to avoid technical problems and to have a smooth learning process.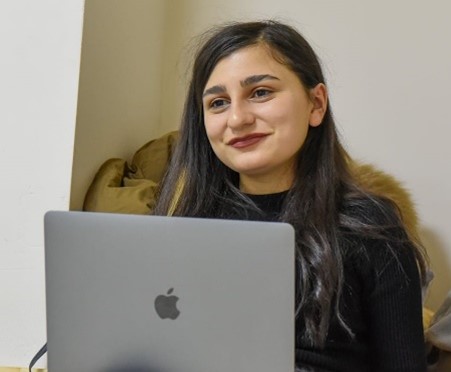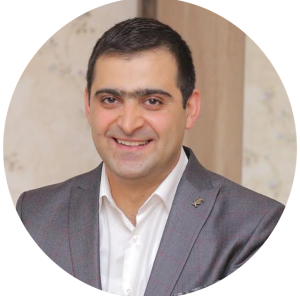 Communication Officer
Gohar is successfully combining the roles of both HoT ambassador and communication officer for all HoT academy students. She's always online on all our channels to be the first support for our students.
Accountant
Armen helps us not to forget about the budget of the project while implementing this dynamic program, planning various events, and is always there to suggest solutions in any challenging and/or urgent issues.
Project Assistant
Anna is the one who makes the project engine work 24/7, helping with technical and administrative tasks, she makes sure the internal coordination of the team is efficient and smooth, the project activities are well documented.
Videographer
Harut is videographer and the technical man, who makes the online video classes produced, edited and branded with HoT design. He is the one behind the pre-preduction and post-production of all materials, available, flexible and open for new challenges (mostly technical ones).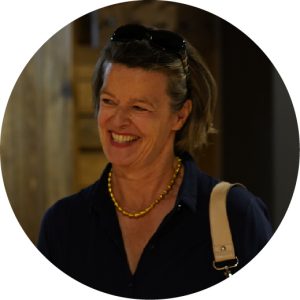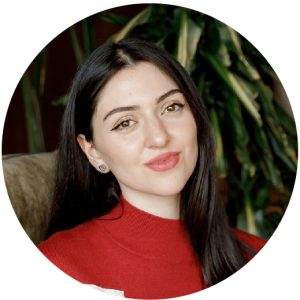 Since the project start, Nikola has expressed so much enthusiasm and willingness to help that impressed the whole team with her warmth and energy. Both during video production and during program discussions, Nicola contributed her creative mind and time to help make this project turn into reality.
Diana is a designer who contributed her creativity and enthusiasm into design and development of project's visibility items, each module's informative booklet and other internal communication materials.
Areg help HoT Academy's  team a lot in pre-production phase, as he shared out enthusiasm for designing educational program for youth here in Armenia. His support during the setup of shooting studio and pre-production phase is so much appreciated! 
Do you like our project's bright colors, dynamic images and original combination of different colors and shapes? Well, that's the result of Alla's imagination and creativity!
Tsovinar contributed to the design and development phase of the project content for web platforms. Thanks to her engagement, the project was able to mobilize community around the project idea and engage youth from target regions of Armenia.
Ruben explained us what it means to have a production studio, be it a commercial one, or like ours: with social impact and purpose. He developed the concept for the shooting studio, helping us secure technical means from interior items to cameras and so on.
Hasmik joined HoT Academy as strategic communication officer and was in touch with HoT Academy students, making sure no request or letter might be left without proper feedback. She became the "voice" of the project on all web platform and channels.