Since 2004, with the financial support of Heifer International Armenia, DP has been working to empower disadvantaged rural youth, primarily through establishing Youth Clubs in rural communities. Currently, 29 rural youth clubs exist which are attended by more than 2,500 youngsters aged between 10 and 17 throughout the country.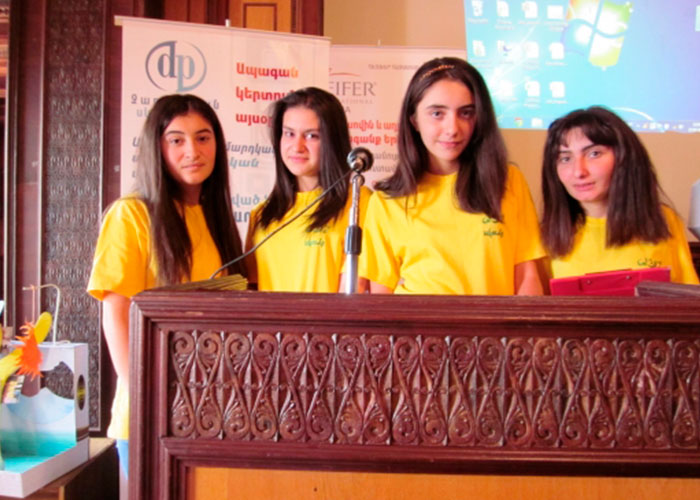 The methodology applied at the youth clubs is anchored on the 4H youth leadership and development methodology introduced by USDA Extension Program at the beginning of 20th century. (For more information on the 4H methodology please visit www.4-h.org). Yet, before this methodology was adopted in Armenia its was modified by Dr. Anahit Ghazanchyan to reflect the specific needs of the contemporary Armenian society particularly rural Armenian youth. The resulting approach is entitled Youth Empowered for Self-Reliance (YES) approach.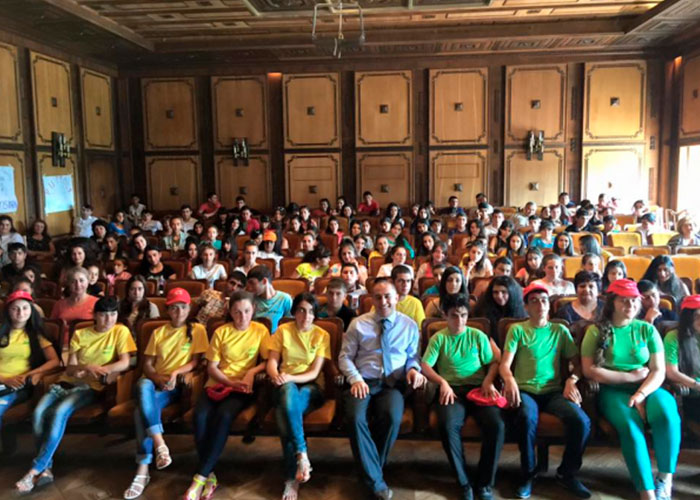 The YES Youth Clubs (ԱՅՈ ԱԿՈՒՄԲՆԵՐ) members receive vocational training and extracurricular education in the following seven thematic areas of youth leadership and education:
– Animal Husbandry
– Ecology Education
– Health Education
– Civic Education
– Logical Thinking
– Journalism
– Business Education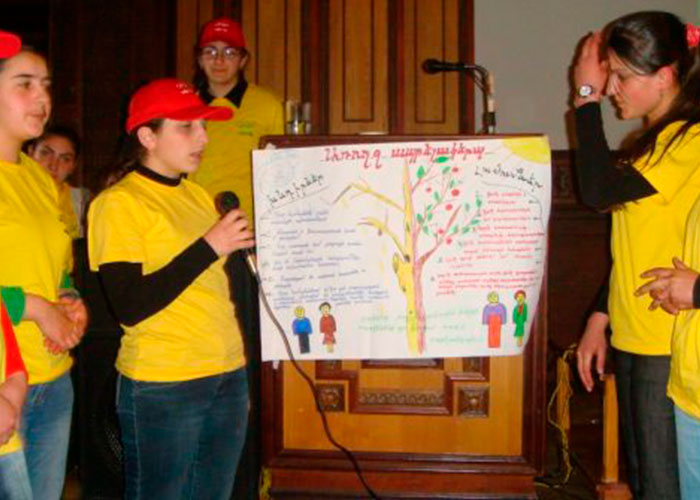 In addition to in-class trainings, members of the YES Youth Clubs participate in individual and also group projects. More information on the location of the YES clubs,their Activities and their members can be found in the YES Club Fact sheet.